Even if you don`t work at home, your partner or your best friend probably does. The shift in communications and information technology has created a new work lifestyle that demands a home office. At minimum a home office should have a personal computer, a printer and modest file storage. Those who work mostly at home also will need a dedicated room they can close off for privacy. What do you need in your home office? A computer is just the beginning.
1. Floating Desks
Consider your desk first. Think about whether the desk should float in the room, as here, be placed against a wall or be built in. The standard desk height is 29 to 30 inches (74 to 76 centimeters). Freestanding desk range in size, but common dimensions are 48, 60 and 72 in. (122, 152 and 183 cm) wide and 24, 30 and 36 in. (61, 76 and 91 cm) deep. Get the largest desk that fits comfortably in your space, as you can never have enough work surface. If you float your desk, leave at least 30 in. (76 cm) between your desk and wall or shelves behind it. On the other side of the desk, allow 48 to 60 in. (122 to 152 cm) for additional chairs and tables, if need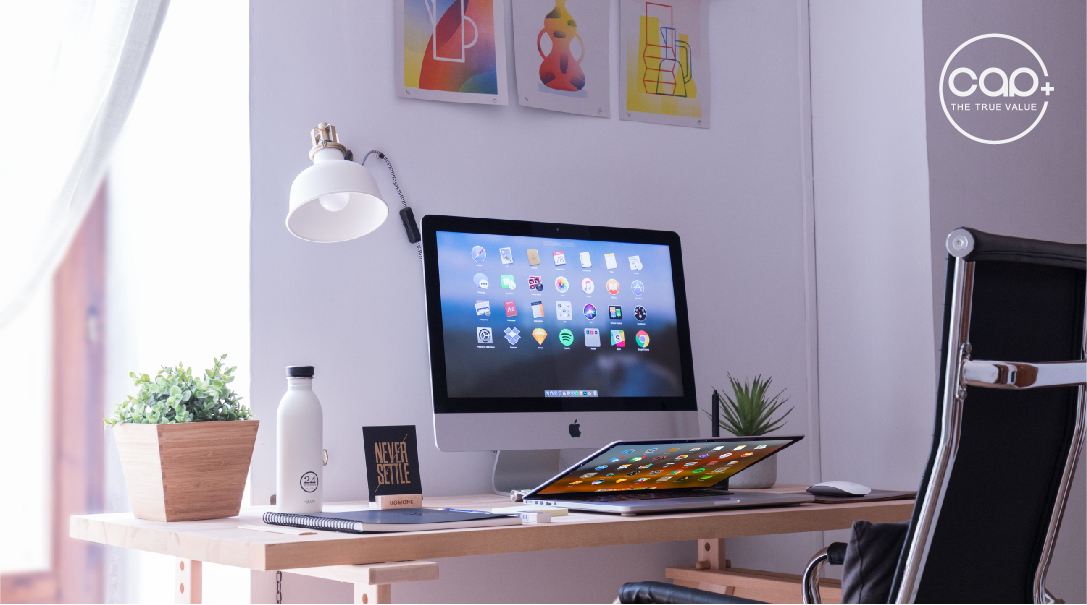 2. Desks Against a Wall
Your other option for a freestanding deck is to place it against the wall. If you place desks on opposite walls, keeping 54 to 66 in. (137 to 168 cm) between them works best. With this amount of space, you can get up from the chair and walk around it without being hampered by the other desk and chair.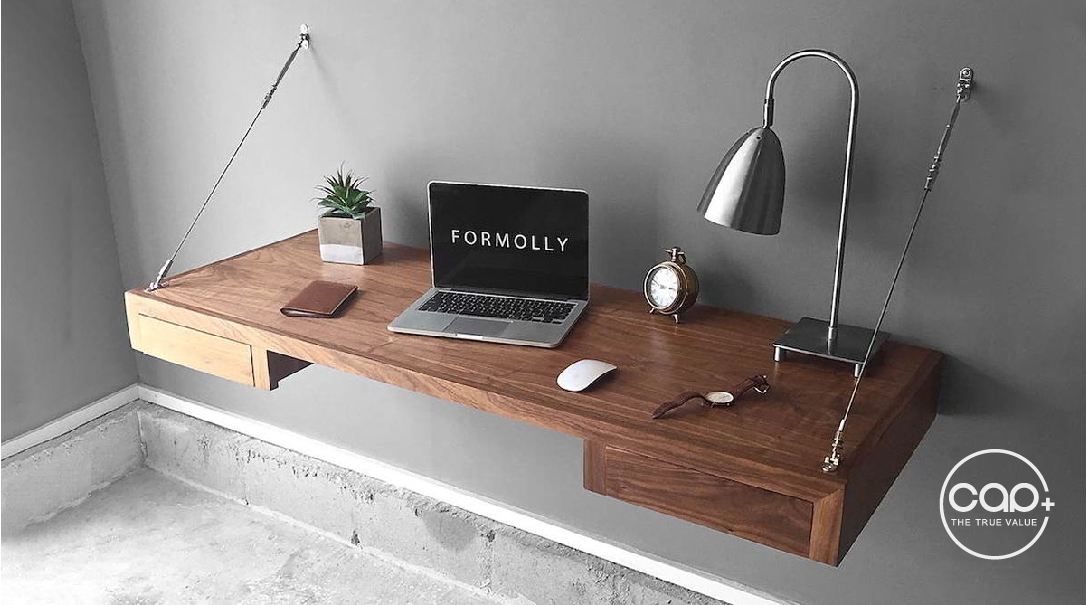 3. Built-in Desks
Built-in desks have the same basic dimensions as other desks but often provide more work surface, since you customize the design. The area underneath the desk also offers a place for trash cans, paper shredders and items that need to be tucked away. Built-in bookshelves surrounding the desk can hold books, file boxes and supplies.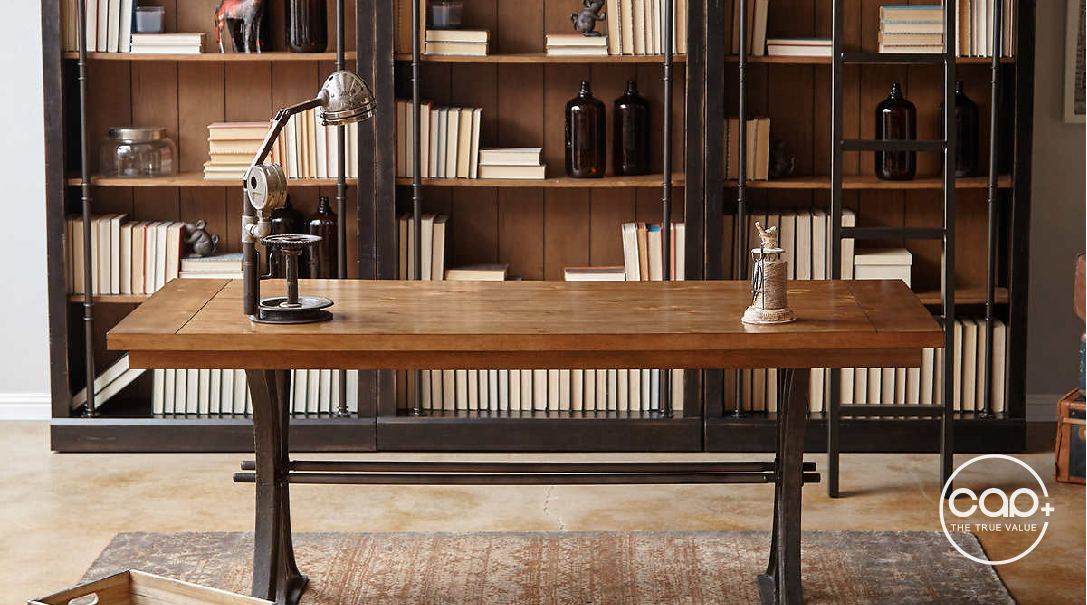 4. Drafting Boards
Drafting tables are not as common as they once were, but some instances still call for them. The height is what is most important about a drafting board. Most are adjustable and tilt, but a standard one has a top that's 36 in. (92 cm) above the floor and rises up toward the back. A chair with a coordinating height is required for this arrangement. Plan to allow plenty of space, since the footprint of drafting tables is significant. You can get them as small as 48 in. (122 cm) wide and 30 in. (76 cm) deep, but most are 60 to 72 in. (152 to 183 cm) wide and 36 to 42 in. (91 to 107 cm) deep. Light tables (surfaces with a glass top illuminated from below) can be similarly configured and need about the same amount of space.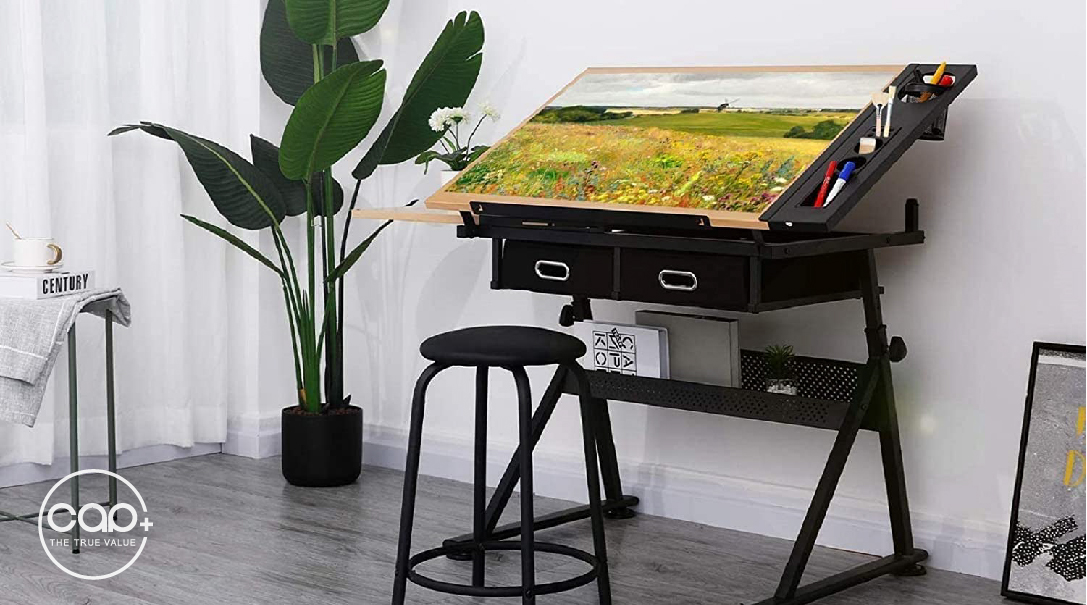 5. Computers
Computer dimensions vary greatly and continue to change. Keep the area where you will place your computer as flexible as possible. If you wish to place it in a built-in, keep in mind that any new equipment will need to fit in that space too. The other important consideration is the position of the keyboard. You can get away with placing a keyboard on the desk surface, but keyboard trays set at 24 to 26 in. (61 to 66 cm) high are more ergonomic. Many people use only a laptop and don`t need room for a keyboard tray; they simply need a clear area in which the electrical supply can be easily accessed.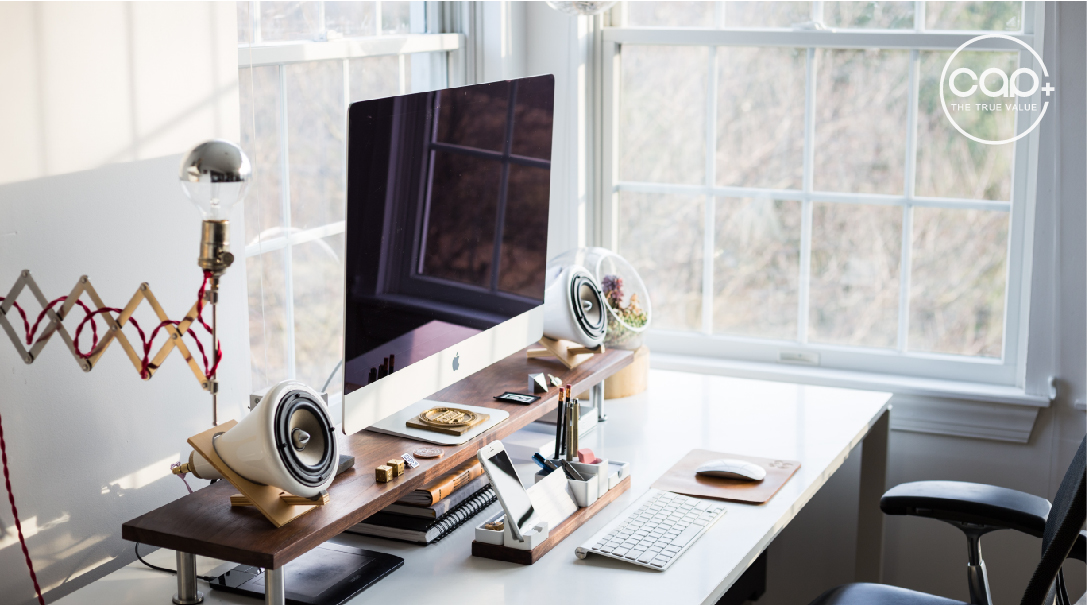 6. Printers
Some people may need a printer in their home office. These also vary in size, but you can plan on a footprint of at least 18 by 24 in. (46 by 61 cm). The height will depend on how the machine operates. Doors may open at the top, sides or back, allowing printer cartridges to be replaced or paper to be added. Allow room for these functions in your layout so that when you are on a deadline, you can quickly add paper or change a cartridge without having to push things out of the way.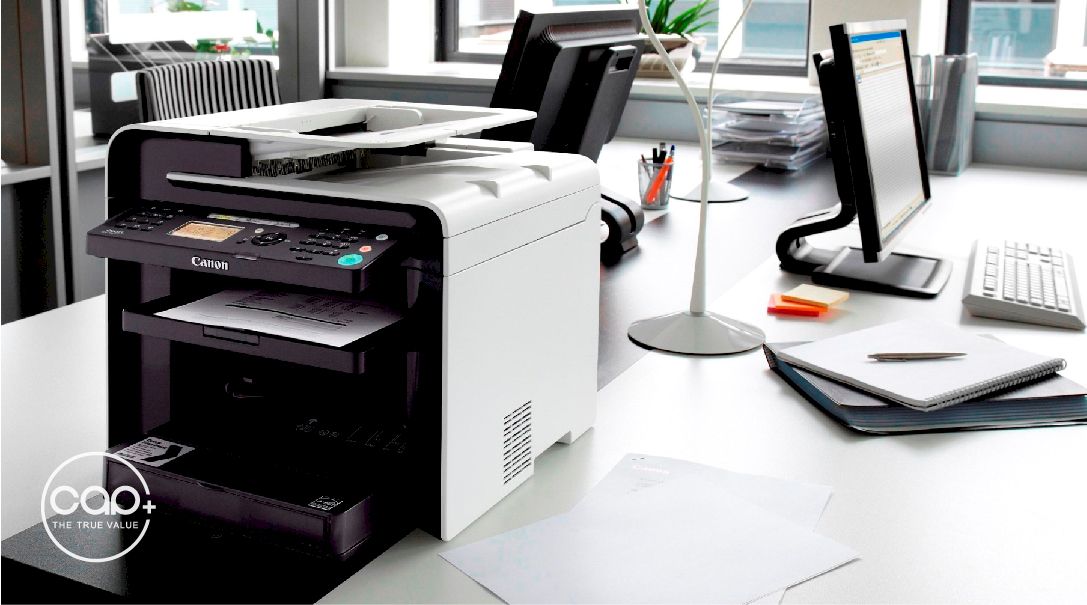 7. Paper Shredders
Another piece of equipment that may need to be included is the paper shredder. These can be around trash can size: about 14 to 16 in. (36 to 41 cm) wide, 8 to 10 in. (20 to 25 cm) deep and 14 to 18 in. (36 to 46 cm) tall. Allow space for one as well as for a regular trash receptacle. You can usually tuck these items under the desk, but be sure you do not block your knee space.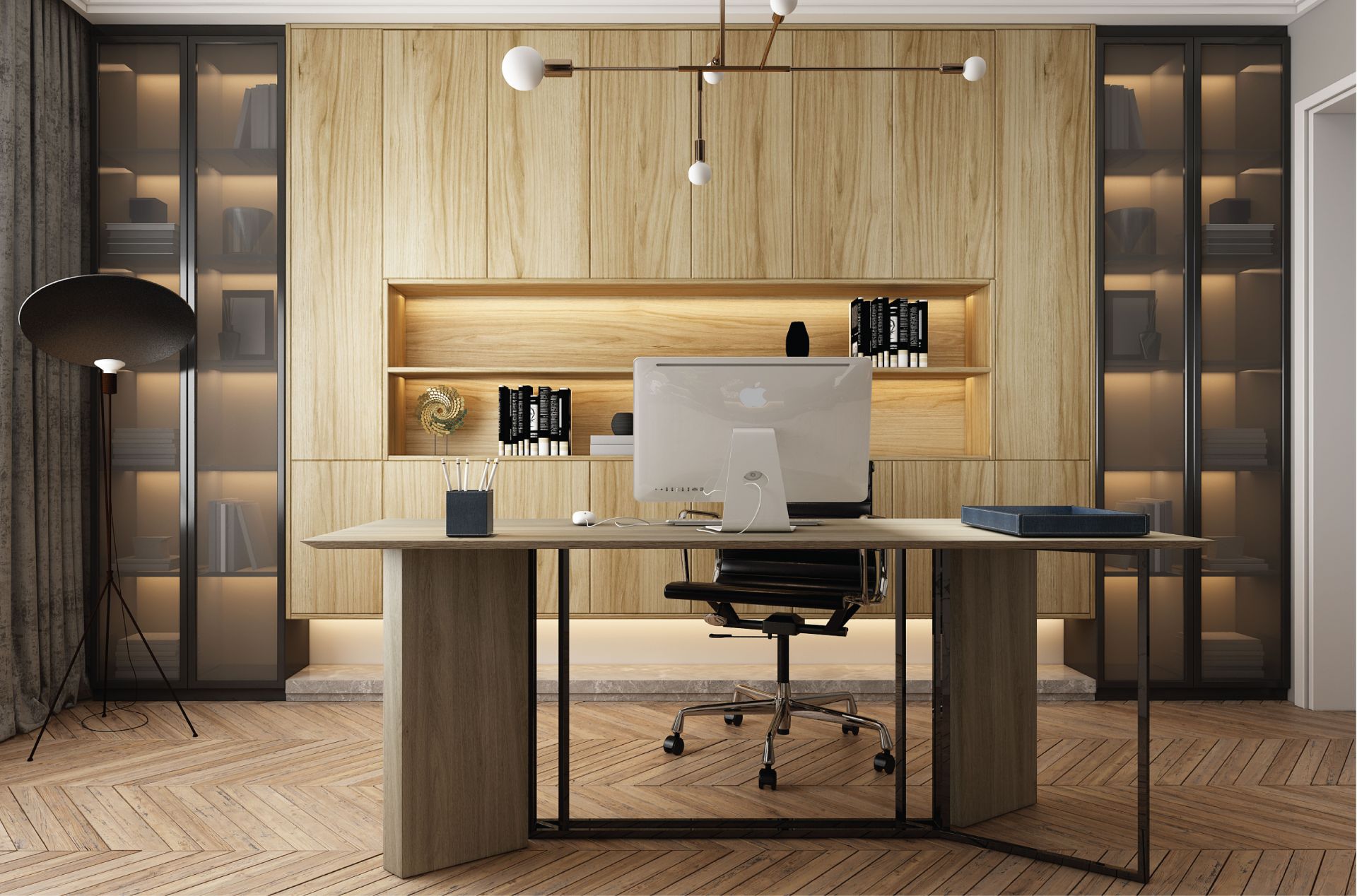 8. Filing Cabinets
Filing cabinets are another item that can take up considerable space in a home office. A standard two-drawer letter-size file cabinet is at least 15 in. (38 cm) in width, 30 in. (76 cm) in height and 29 in. (74 cm) in depth. For two-drawer legal-size file cabinets, bump up the width to 18 in. (46 cm). Lateral file cabinets begin at 30 in. (76 cm) in width, 18 in. (46 cm) in depth and 32 in. (81 cm) in height. Investigate which type you will need while planning your home office, since these cabinets can be large relative to the space you have. A quick way to find out more is to look up the dimensions of the file cabinets you`re interested in buying online first.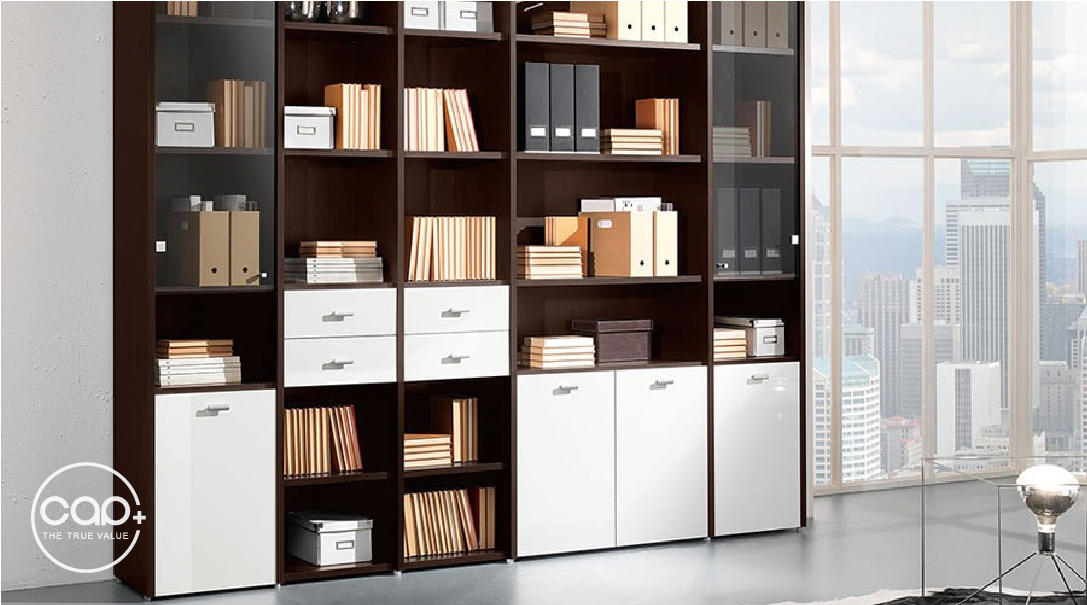 9. Flat Files
Less common, but very handy, are flat file cabinets. These are cabinets designed to hold large-format prints such as architectural plans and artwork. These cabinets can be quite large, so if you need this type of storage, allow plenty of space. Common widths are 38, 44 and 50 in. (96, 112 and 127 cm); common depths are 26, 32 and 38 in. (66, 81 and 97 cm). The height depends on how many drawers you need and how many you can safely stack. Allow a footprint of 40 to 60 in. (101 to 152 cm) in width and 50 to 80 in. (127 to 203 cm) in depth for proper function.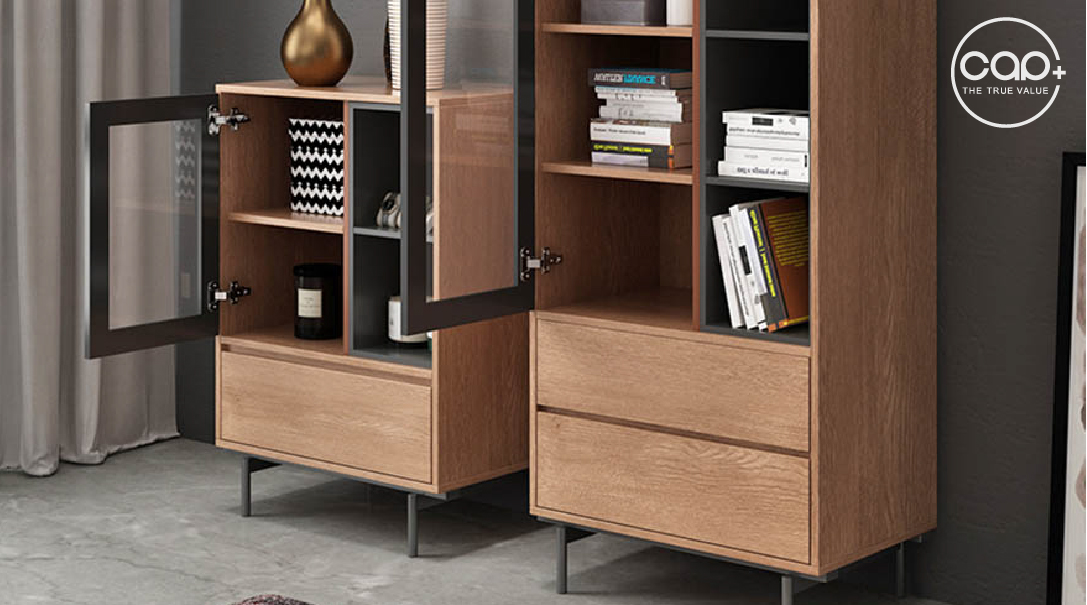 10. Desk Chairs
Desk chairs come in a great variety of styles, shapes and sizes. The one thing they have in common is the footprint of space in which they should be placed to allow for movement in front of a workstation: about 42 in. (107 cm) square, give or take a few inches, depending on the chair and individual requirements. This excludes and is outside of knee space. You`ll need to back up and slide from side to side as you reach for items on the desk, drawers and other furniture.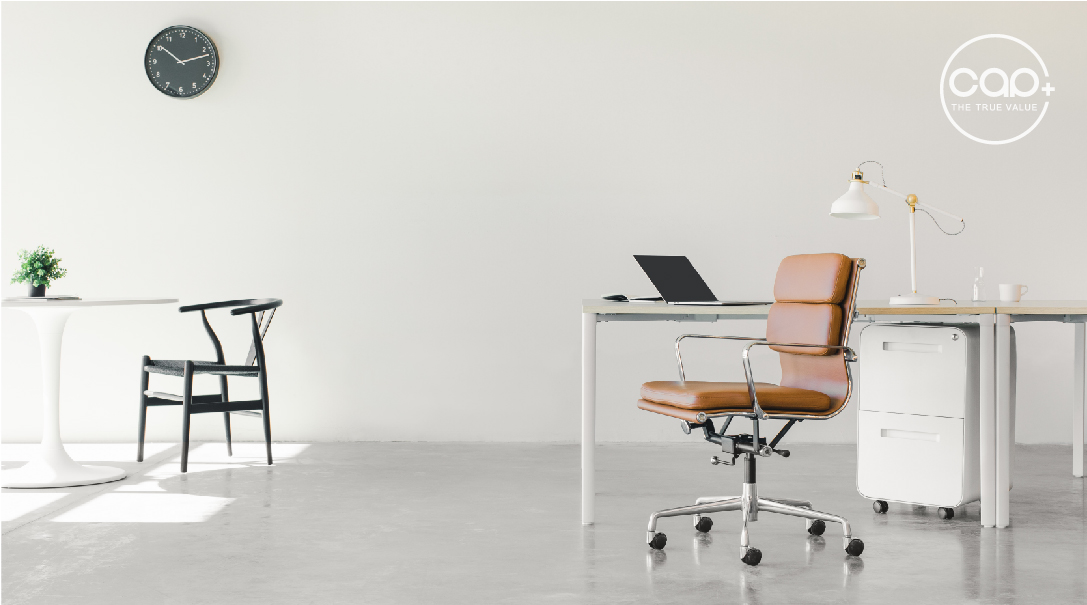 11. Shelving
Each shelf in a unit is most commonly 12 in. (30 cm) deep and 14 to 16 in. (36 to 41 cm) high. Built-ins are popular and can make your home office feel intimate, but you will need a hefty budget and plenty of space for this kind of setup. If you have a 10-foot by 10-foot room (304 by 304 cm), this configuration reduces the floor space to about 8 by 9 feet (244 by 274 cm) If you need more flexibility or plan to move within a few years, stick with freestanding bookshelves. Many sizes are available, but plan to have at least two pieces that are 36 in. (91 cm) wide and 48 in. (122 cm) high.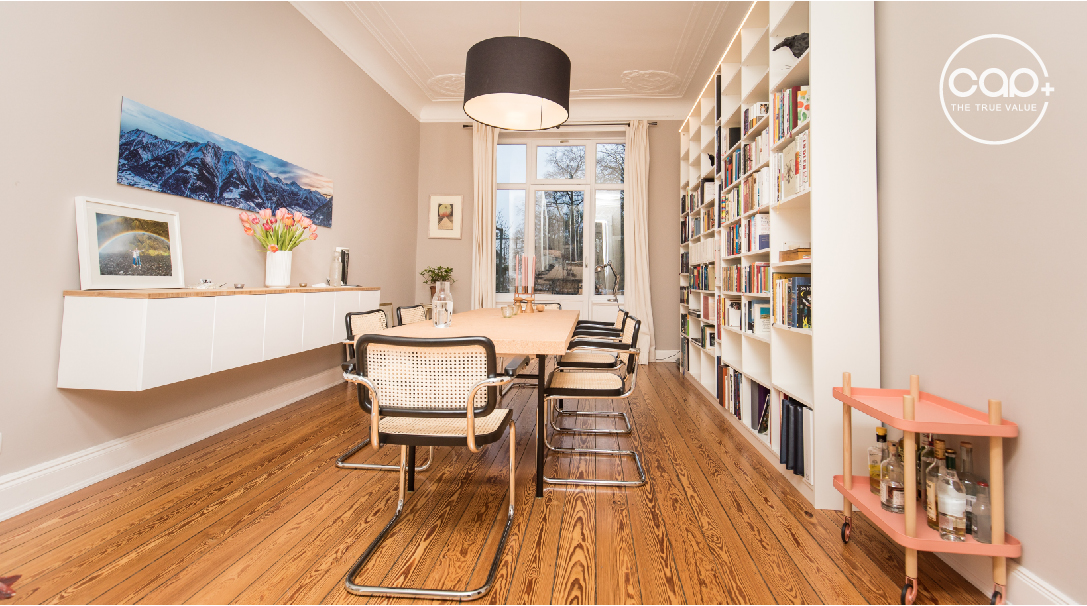 12. Additional Seating
Your office may need an upholstered sofa or chair if you have clients visit or if you use the room for reading or studying as well. Chairs need a footprint of space that's about 40 in. (102 cm) square, and a love seat could be 40 in. (102 cm) deep and 62 in. long (157 cm). You won't need a great deal of space in front of extra seating, so allowing paths as little as 14 in. (36 cm) wide may work.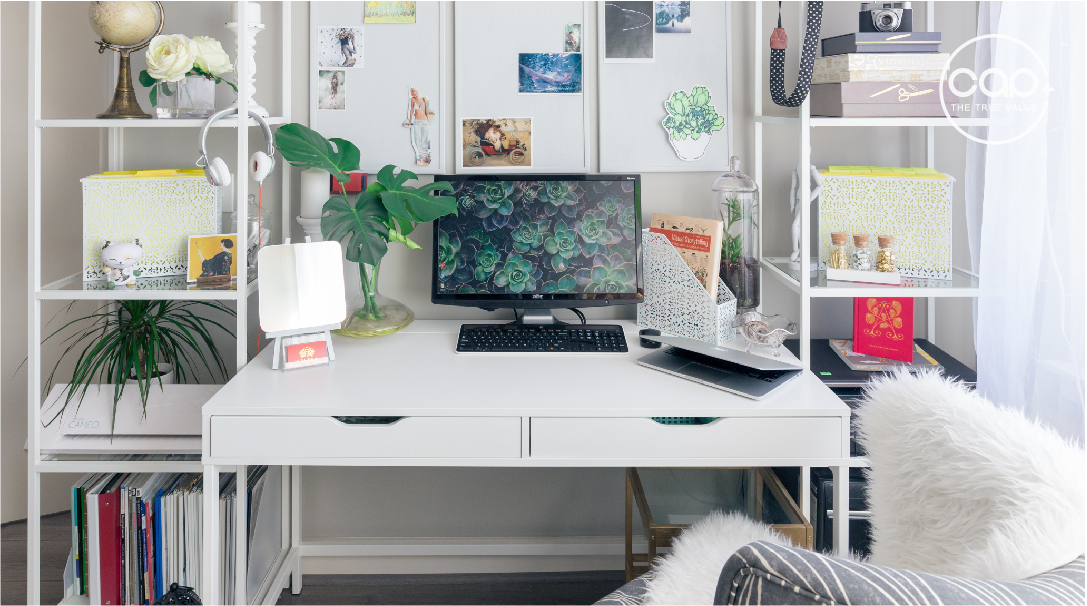 If you are not sure which trend is right for you, do not hesitate to contact Capplus for the fastest and most accurate advice.