For the main white bathroom, homeowners can combine more storage cabinets made of light wood to create a warmer, more friendly feeling. Meanwhile, a few black accents from the window frames, planters, decorative accessories will add depth to the room.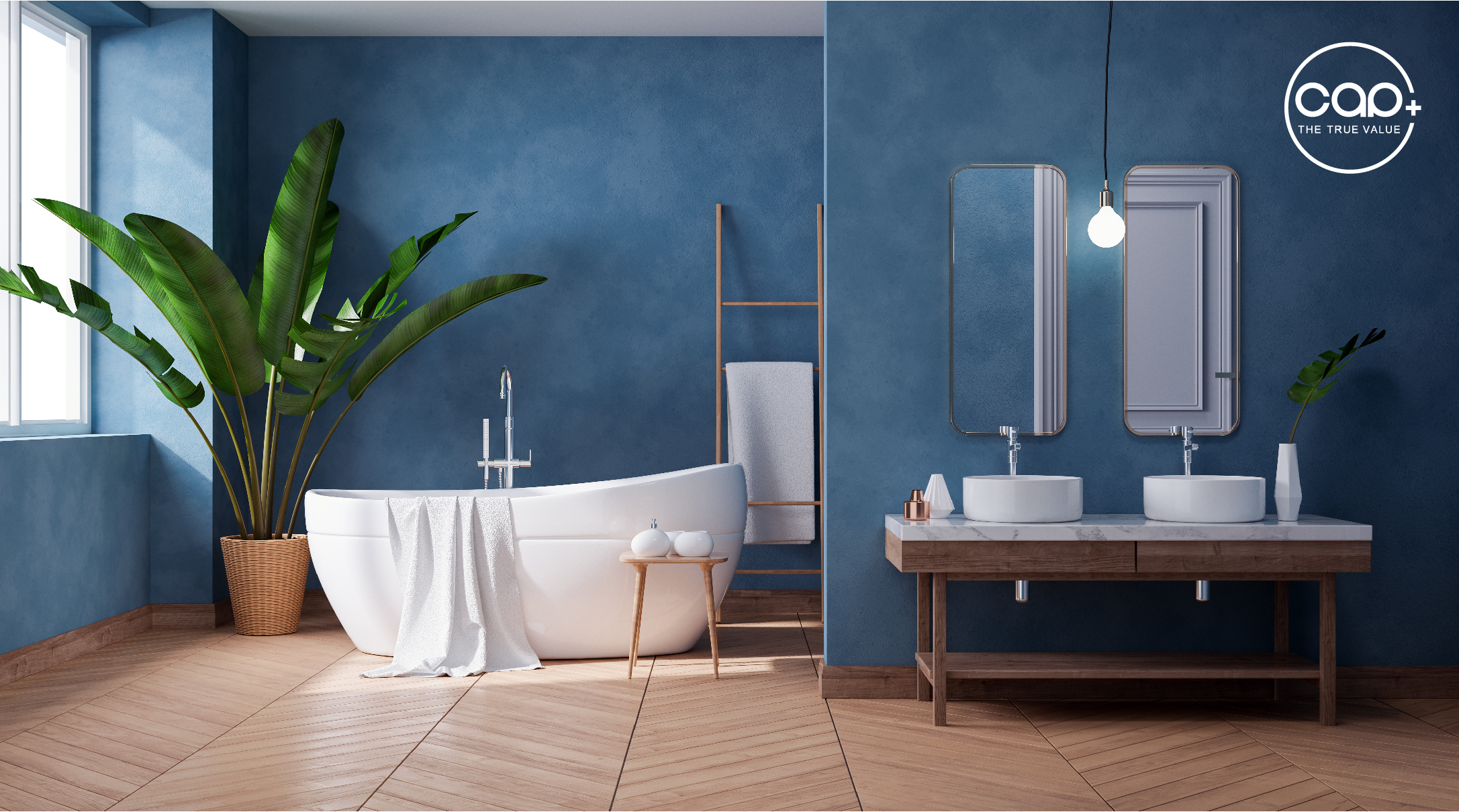 White and wood are the perfect color pairing in interior design. The presence of wooden shelves and wood-paneled storage niches creates a warmer feeling for the bathroom space.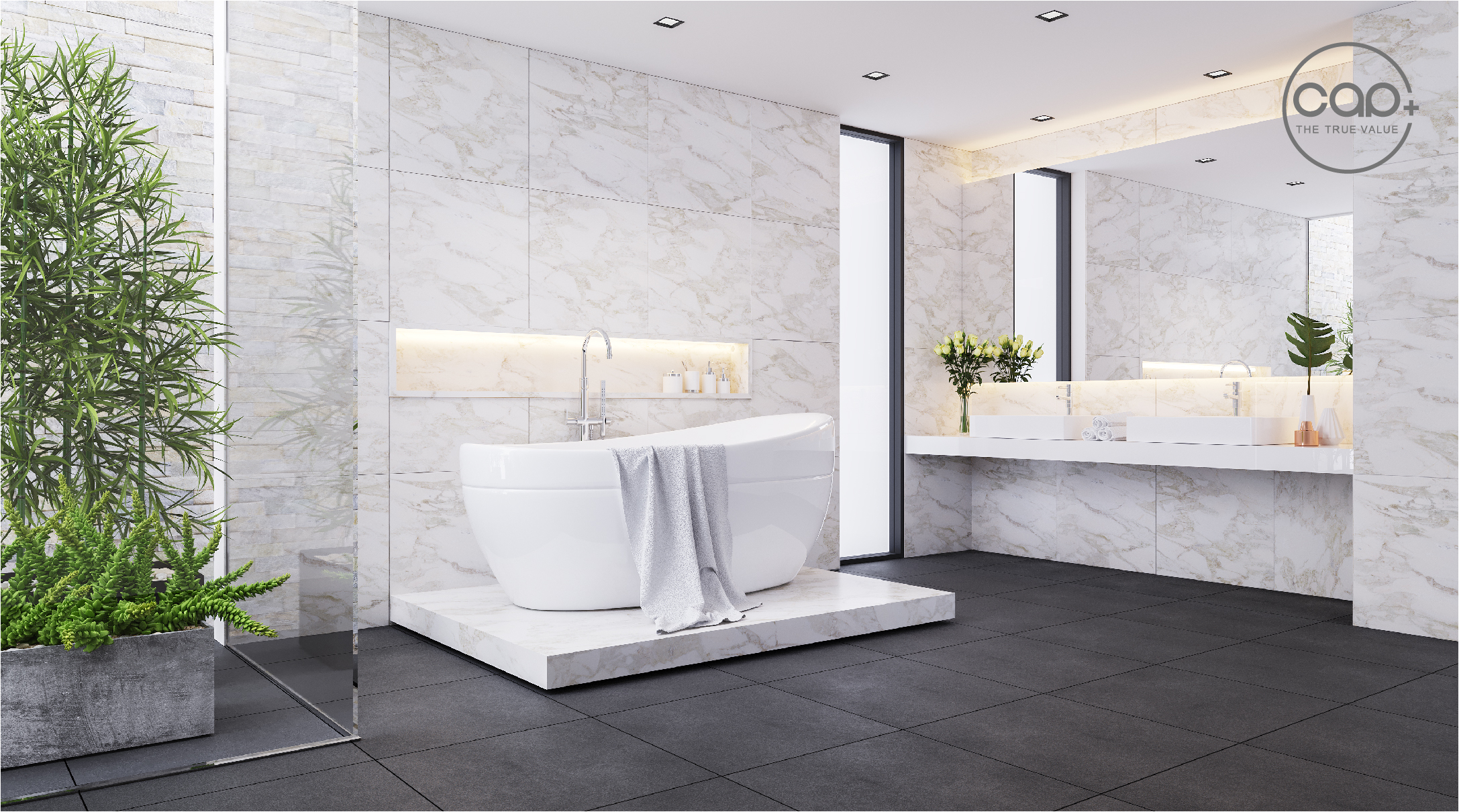 Mirror frames, seats, and storage cabinets made of rustic natural wood make the modern bathroom more intimate and friendly. Not only helps balance the color of the room, light wood material also brings an elegant and eye-catching beauty.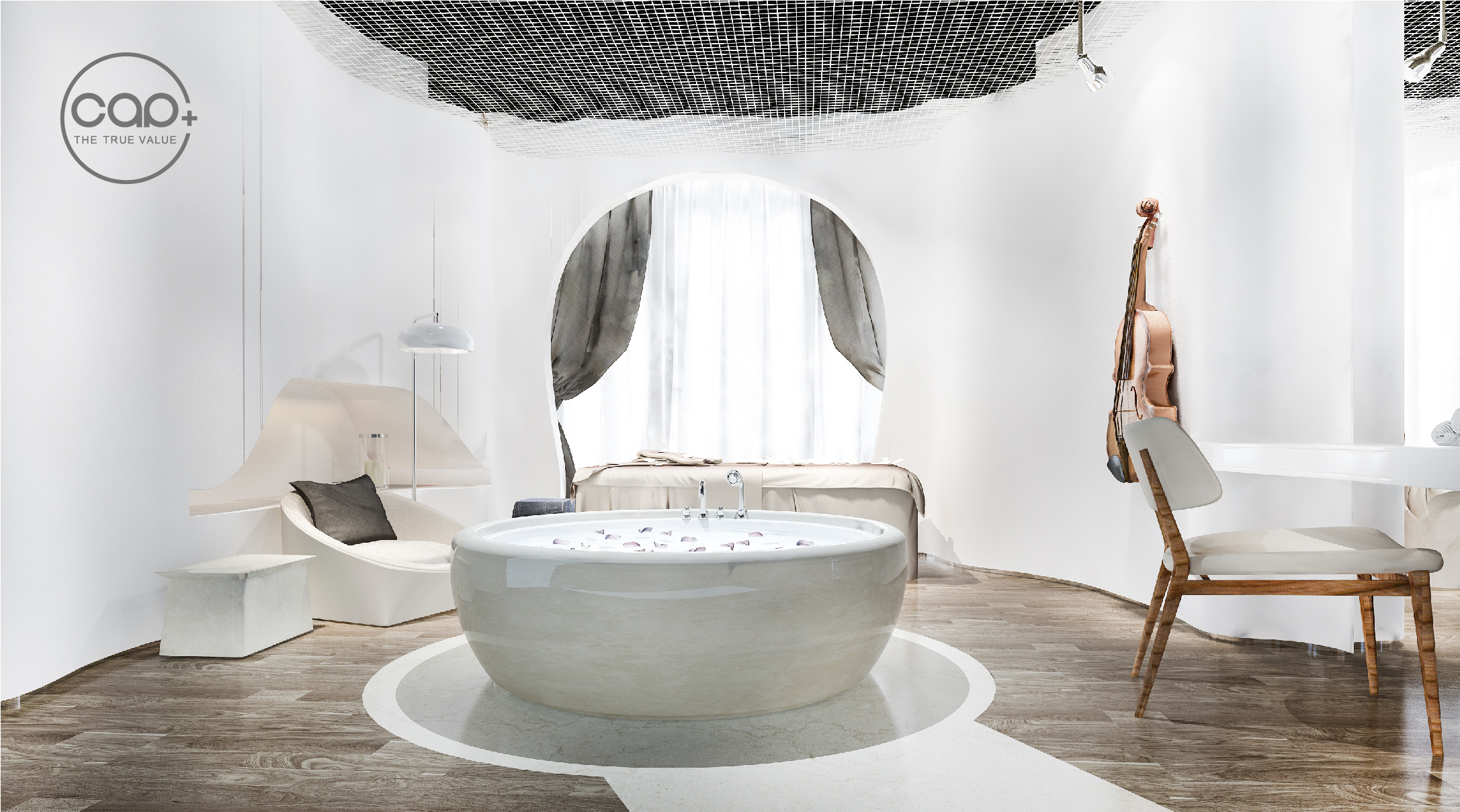 For the main white bathroom, the presence of black tones in the glass door frames and planters both creates an eye-catching highlight and helps to increase the depth of the room.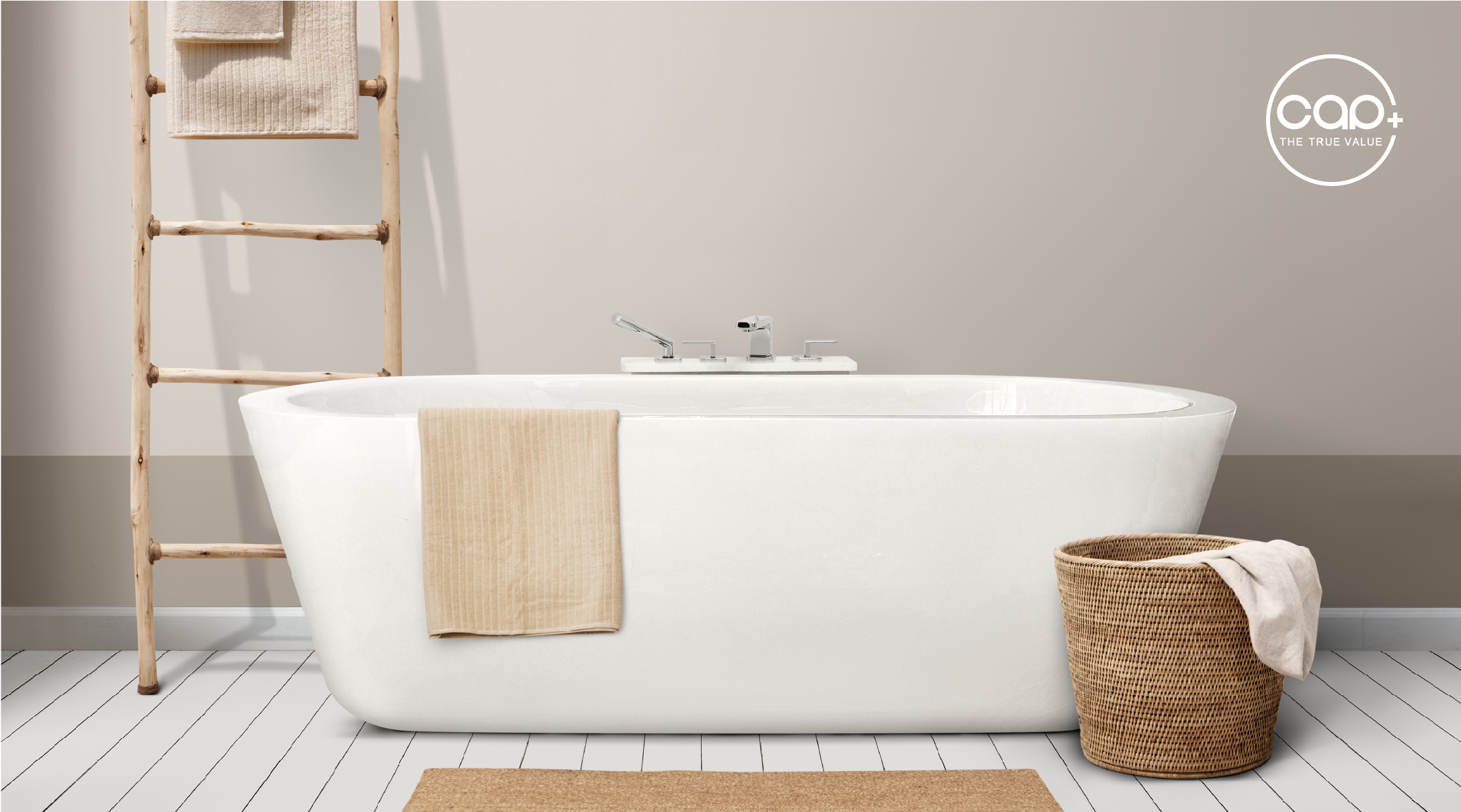 Combined with natural light, the main white color of the bathroom gives users a relaxing and sophisticated space like a home spa.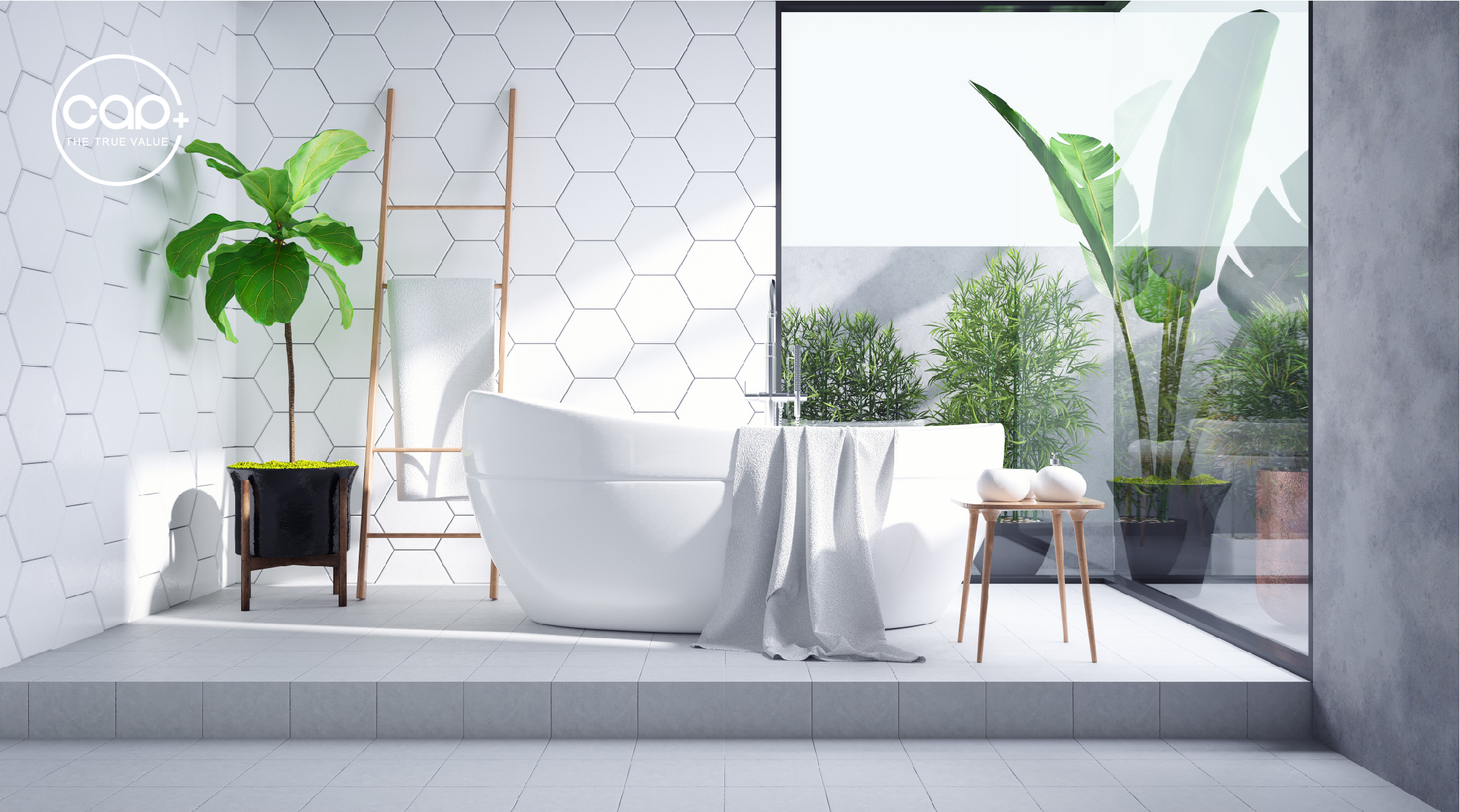 One of the spacious, comfortable bathroom designs, filled with natural light that many people wish to own. Opposite the sink is a dressing table with comfortable chairs. Read more useful knowledge only at Capplus. Please visit website: capplus.vn or contact hotline: 1800.4986 for more information.