1. The definition of Scandinavian style Scandinavian style (also known as Nordic) is a style with a balanced combination of 3 elements: beauty - minimalism - convenient function. Currently, this style is very popular because of its simplicity, warmth, and ventilation, creating a comfortable living space.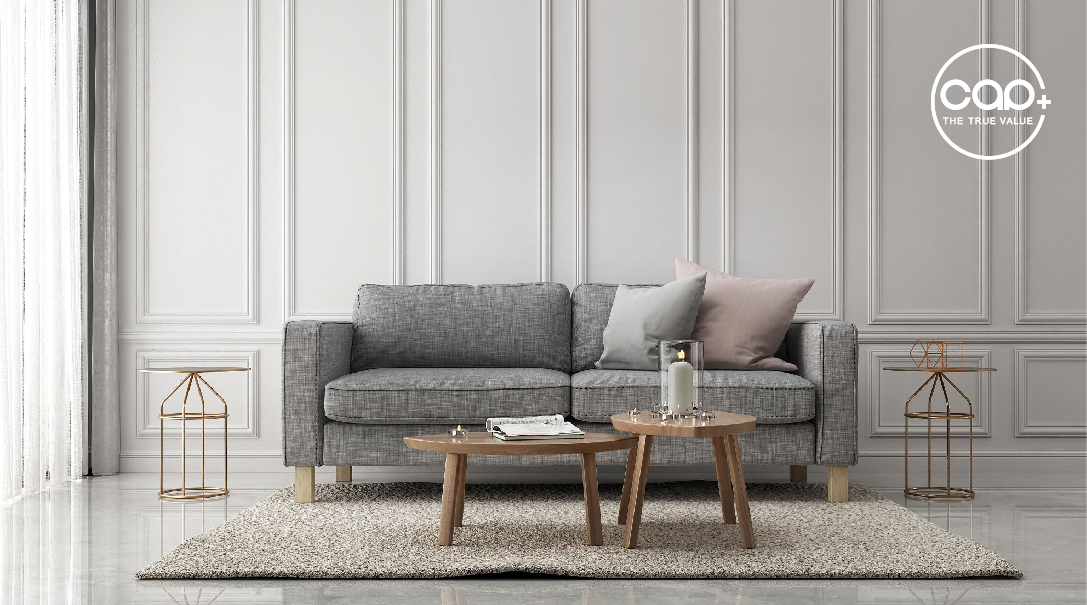 2. Characteristics of Scandinavian interior style 2.1. Material used Wood: A material that always appears in Nordic interior style. The most commonly used wood is teak. Using wood to decorate your home with more vitality and warmth is a choice that is never wrong. In addition, wood is also used a lot in office furniture in HCM to create a closeness to nature. Stone: In addition to wood, stone is also an important material in creating Scandinavian design. Stone used for Scandinavian interiors will usually be pure white stone to decorate in important positions such as wall cladding, kitchen surfaces. One point to note is that in Scandinavian design, marble will never be used. Fur: Emphasizing simplicity, Nordic interior design uses mostly furs when decorating each space of the apartment. Fur makes the interior space become luxurious, used as carpet or wall decoration.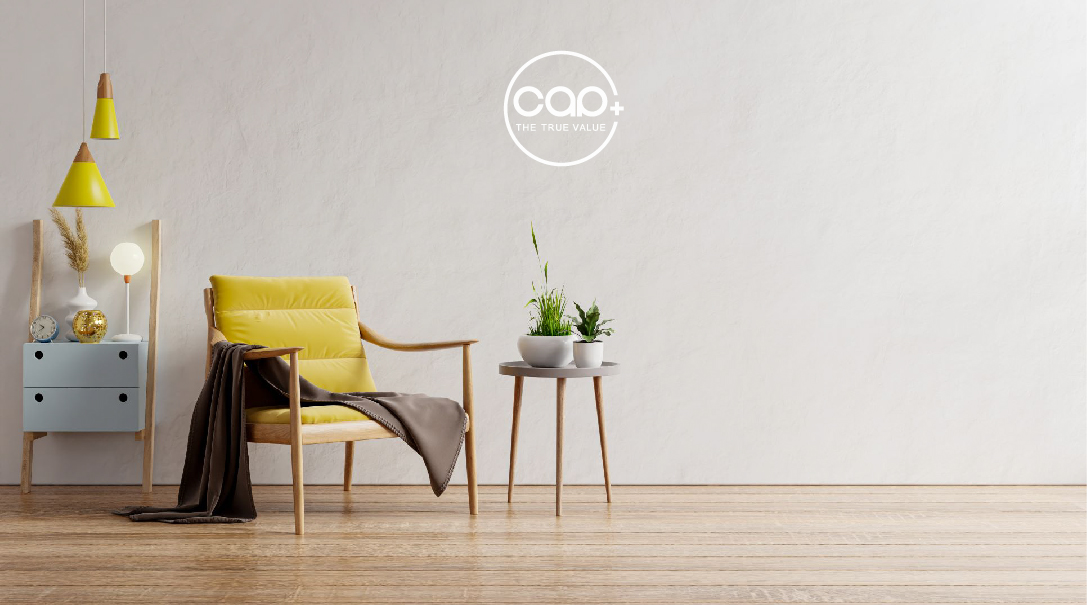 2.2. Color used
Color is a bright spot in Scandinavian design with white as the main color. The white gamut appears like the color of snow, giving people a sense of height expansion. From there, it has the ability to contrast the light, which is very suitable for winter because this season will often be underexposed. Besides, you can also combine white with other color systems: cream, black, light gray, turquoise, etc. to help reduce the monotony of the space and increase the youthfulness. Lightness and visual neutrality are the criteria when there is a desire to design a beautiful Nordic-style space
.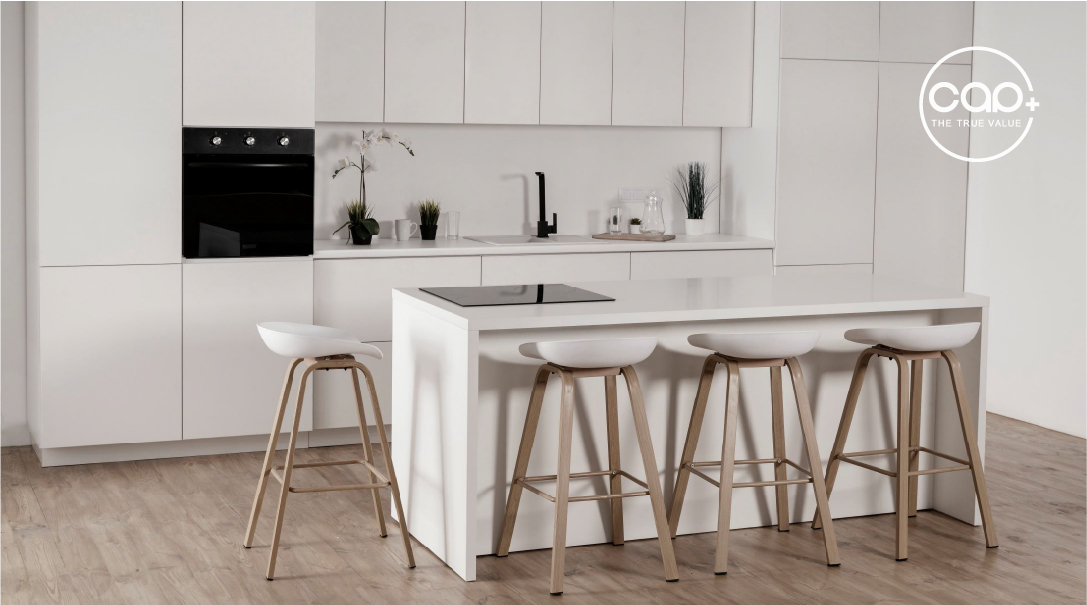 2.3. Light
Lighting is a decisive factor for European-style interior designs. For Scandinavians, it is even more important. To take in natural light sources, most Nordic designs combine wide window frames with thin white curtains. At the same time, you also have to make the most of artificial light sources to ensure the inherent lightness and comfort of Scandinavian style in Vietnam by using decorative lights such as: rattan lamps, copper lamps or lamps. paper lanterns.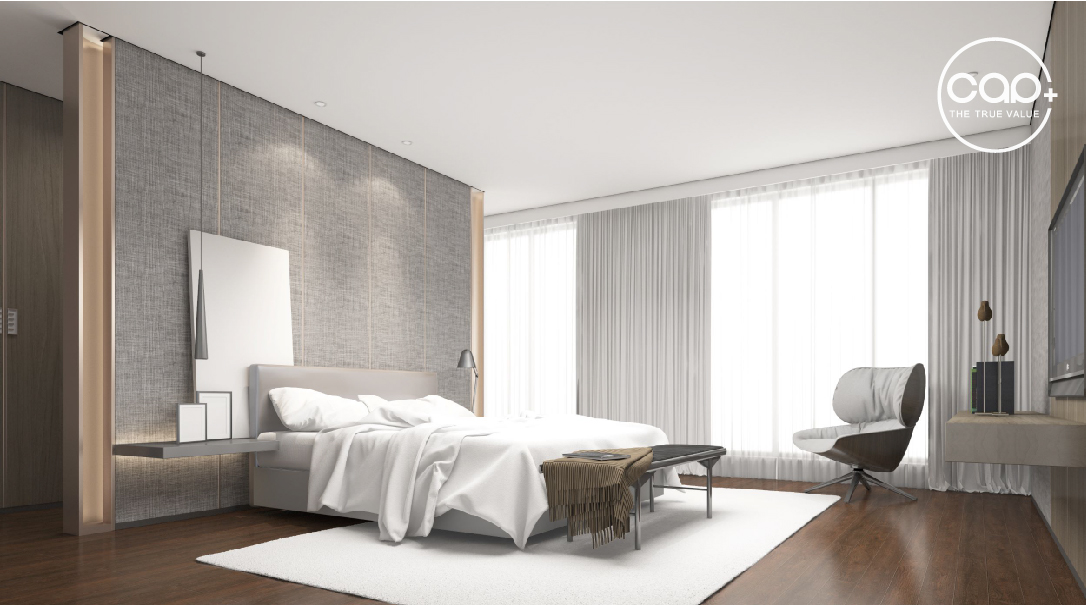 2.4. Decorative elements
Trees: Natural objects are increasingly popular in Nordic-style interior designs, typically bamboo and rattan. Besides, green plants and feng shui plants also have a special place in this style, helping the room feel less overwhelmed. In addition, a painting depicting the nature of Northern Europe also creates a high aesthetic value for your apartment. Green plants make the room airy, make you more comfortable Nordic style interior model decorated with lots of green plants Fireplace: When designing a house in the scandinavian style, fireplaces are a must-have item because they not only bring warmth, but also closely link with the floor and ceiling, making your living space complete. perfect, perfect. Textures: With simple criteria, the motifs used to decorate Scandinavian design style also become simple, usually plaid and checkered motifs. However, in order to create depth for interior spaces, it is now time to start using basic white and black tones or geometric motifs inspired by peoples around the world.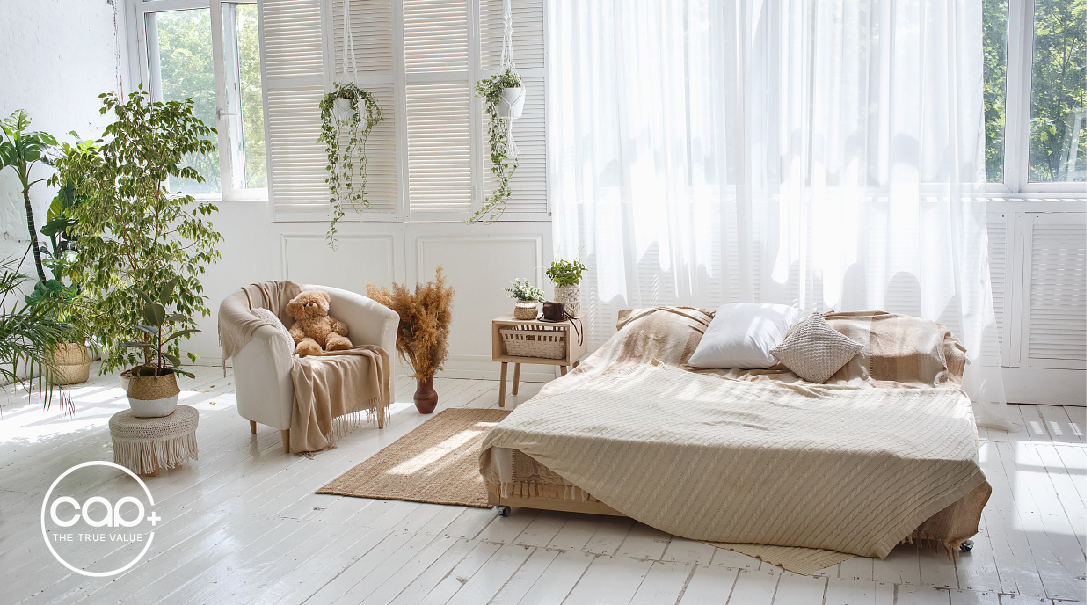 2.5. Furniture
Furniture should be arranged in the right proportions for each interior space and accompanying style. For Scandinavian Style, you can use chairs of the   series or large, busy sofa sets as accents. What a great combination, isn't it?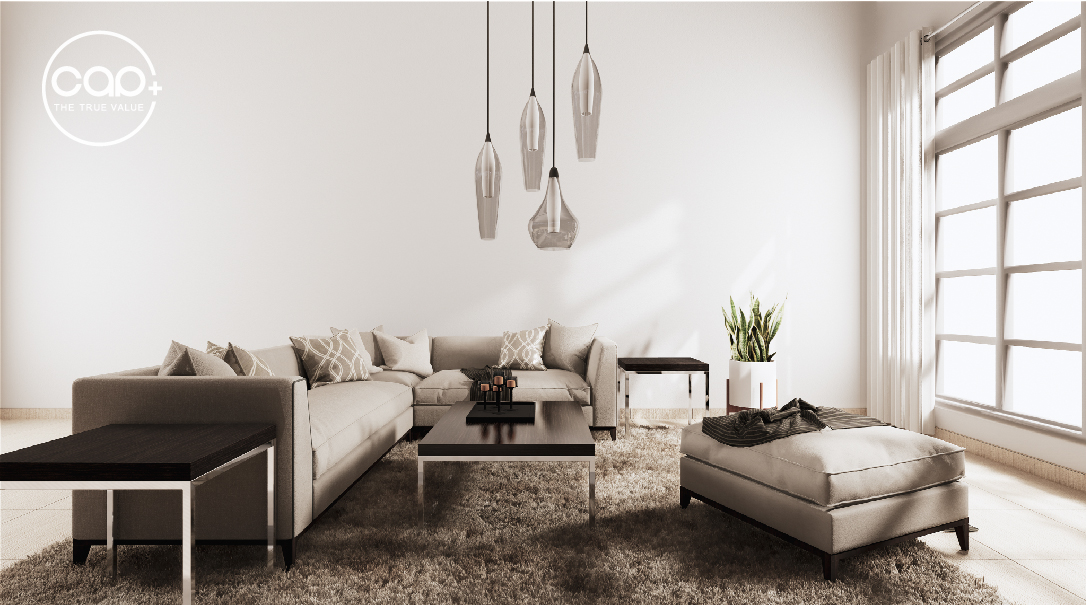 3. The hottest Scandinavian style interior design in 2021
3.1. Another room
The living room is the place that shows the boldest Nordic or Scandinavian interior design style. Because this area stands out for guests when entering the house and has a larger area than other rooms.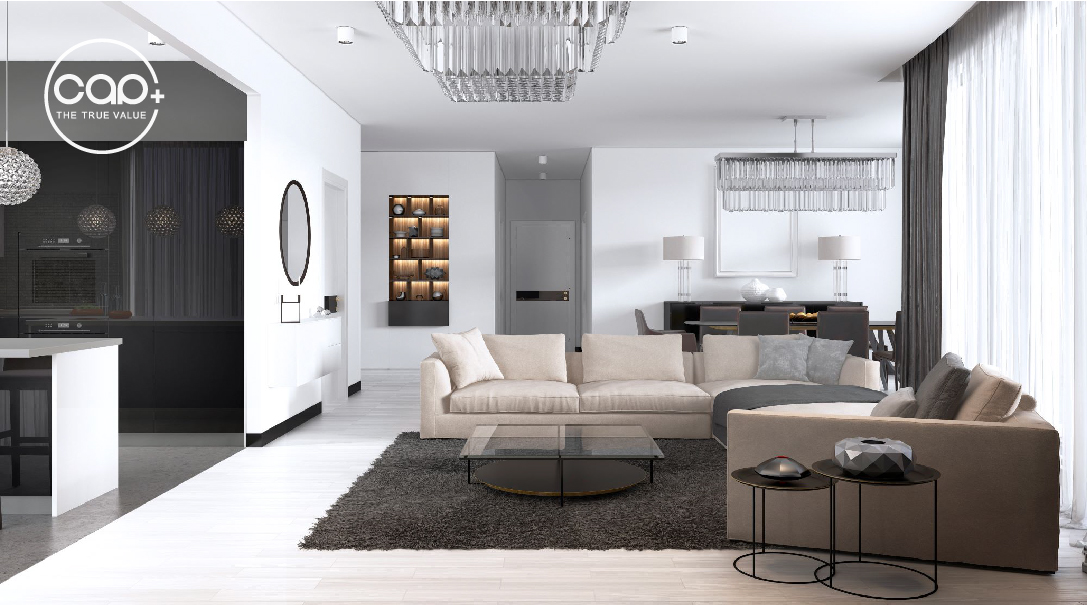 3.2. Bedroom
With the use of monochromatic colors for the Nordic-style bedroom, you will only see comfort, comfort and relaxation after tired and stressful working hours. Besides, black and gray tones also contribute to making your bedroom space more cozy.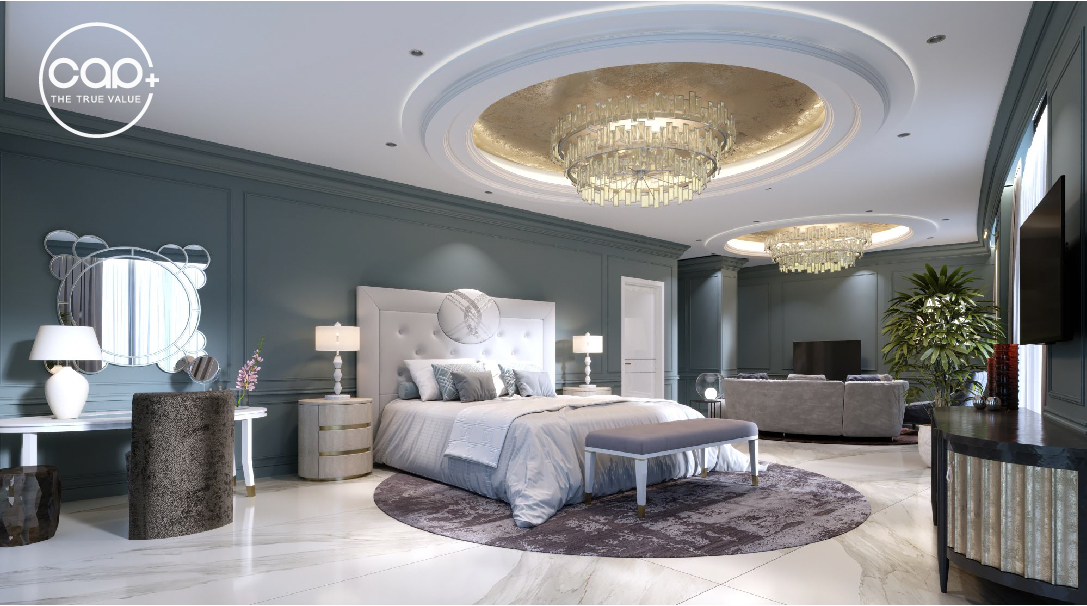 3.3. Kitchen
Thanks to the design of large windows in Scandinavian interior style, the kitchen space is always airy, the dark and heavy feeling is quickly broken, leaving an open and outstanding space.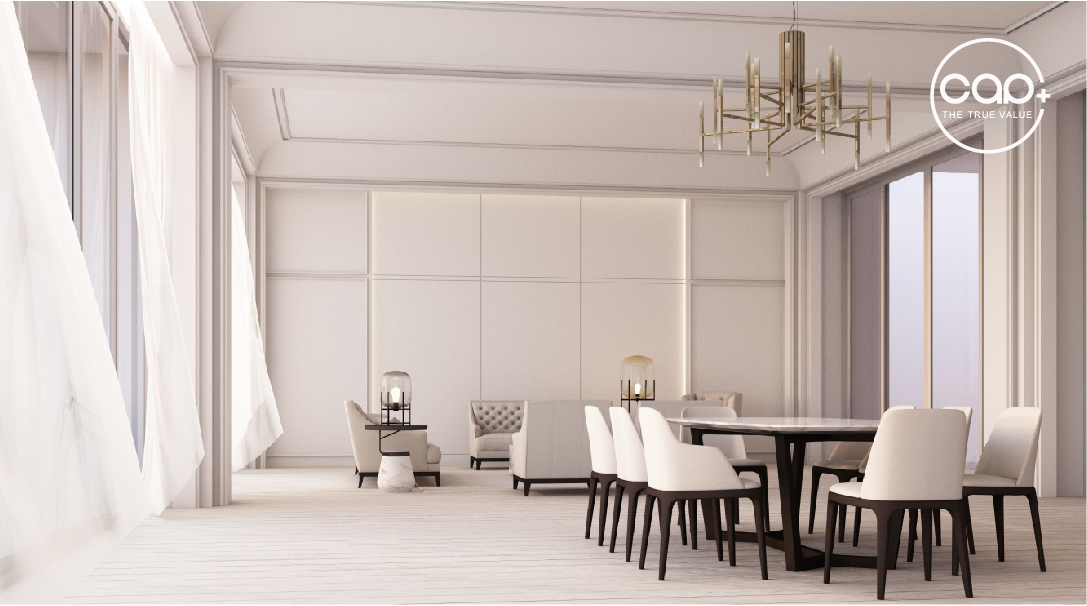 It is not difficult to see that Scandinavian style will help your living space get the most cozy and comfortable. If you are wondering how to choose furniture or choose a design style for your house, do not hesitate to contact Capplus for the most detailed and thoughtful advice. Our hotline: 1800.4986 or you can send information to email info@capplus.vn. We will respond and contact you as soon as possible.