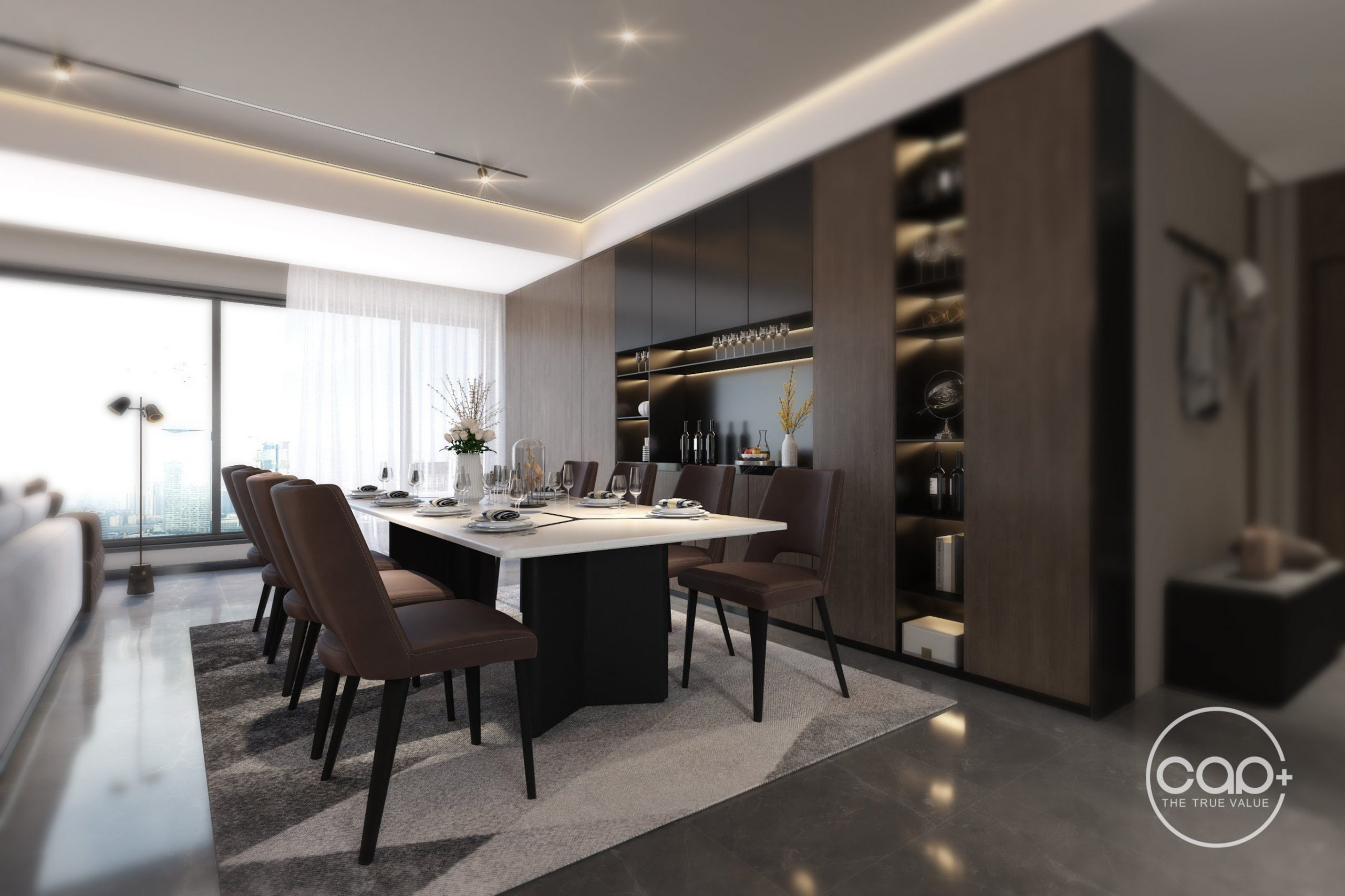 The ideal dining room space should not only be beautiful, but also ensure comfort and safety, while helping the cook to comfortably prepare delicious dishes; and above all, create a cozy and friendly space for family members to gather. Join Capalus to refer to the following 5 simple but sophisticated ways to decorate the dining room. Natural materials will make a difference A suitable dining table can greatly enhance your dining room space. Recently, dining tables that combine a variety of materials are often very popular because they will create harmony, easily highlight many dishes from Europe to Asia and create accents for the surrounding space. . Gentle curves, smooth surfaces along with graceful slender design will be a plus point for these dining tables. If you want to freely display decorative items or display many of your favorite dishes for weekend parties, this long table model is the right choice.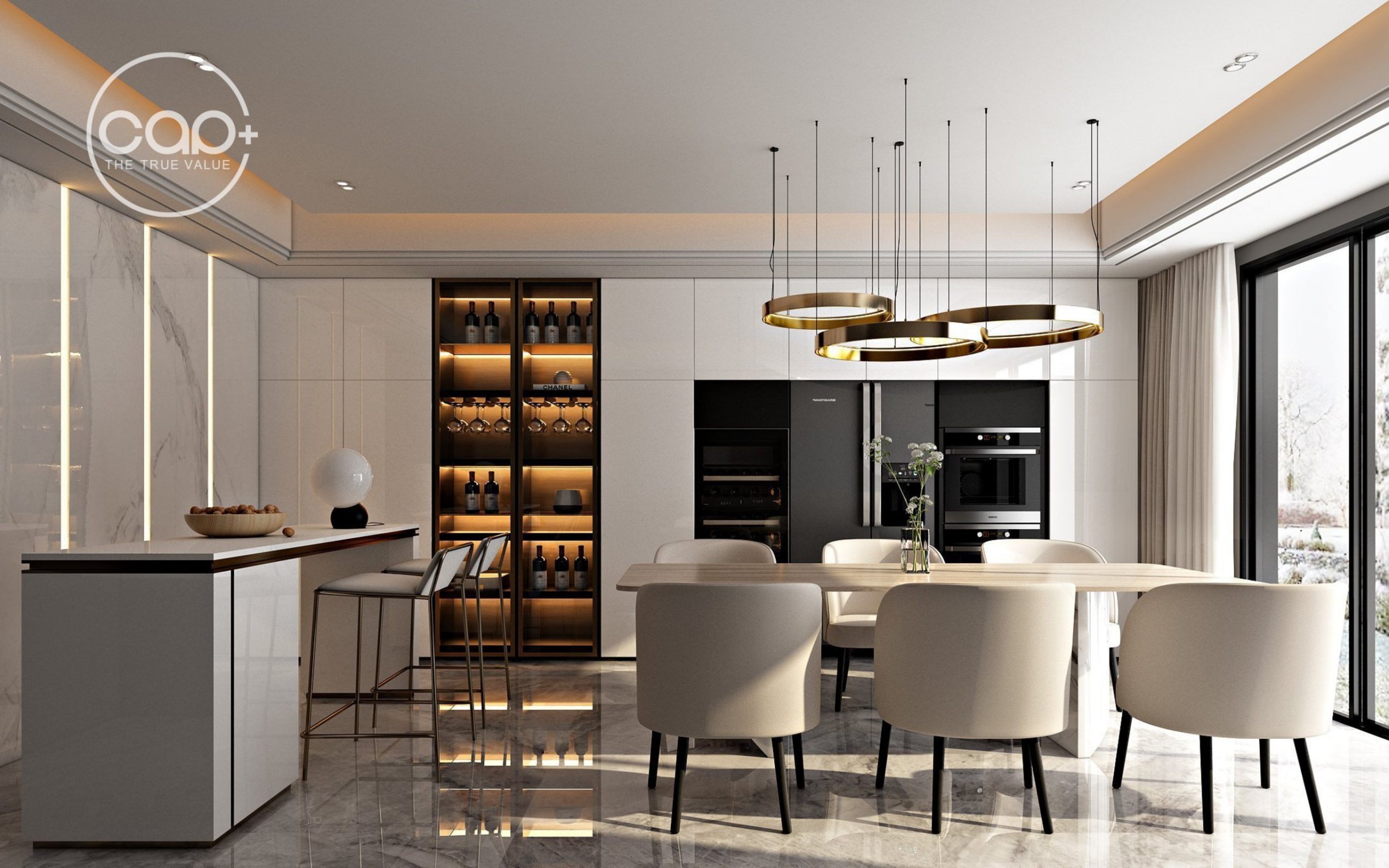 Optimizing the area with the long dining table The long dining tables, made from natural wood and matching chairs, easily create a luxurious and warm feeling for the space. This is one of the simple options that bring high efficiency to help the dining room become luxurious and trendy with just a small change.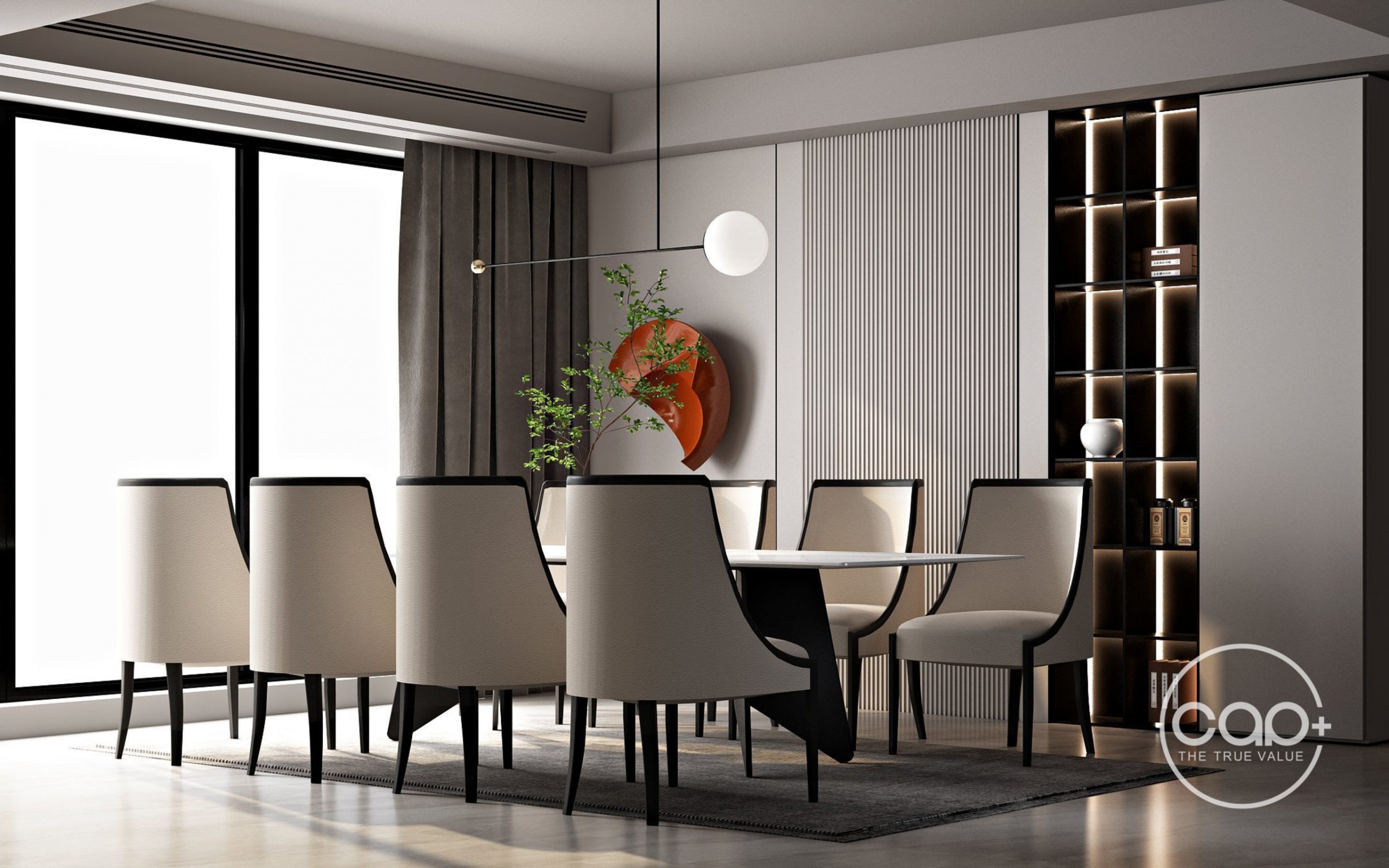 Relax with Nordic style Scandinavian style is becoming more and more popular and loved by even the most demanding homeowners. Convenience and beauty are the first things you easily notice in Nordic-style dining sets. Usually Nordic-style dining tables will be made from natural wood materials, sometimes combined with MDF boards to improve moisture resistance, increase durability as well as make the product light and easy to move.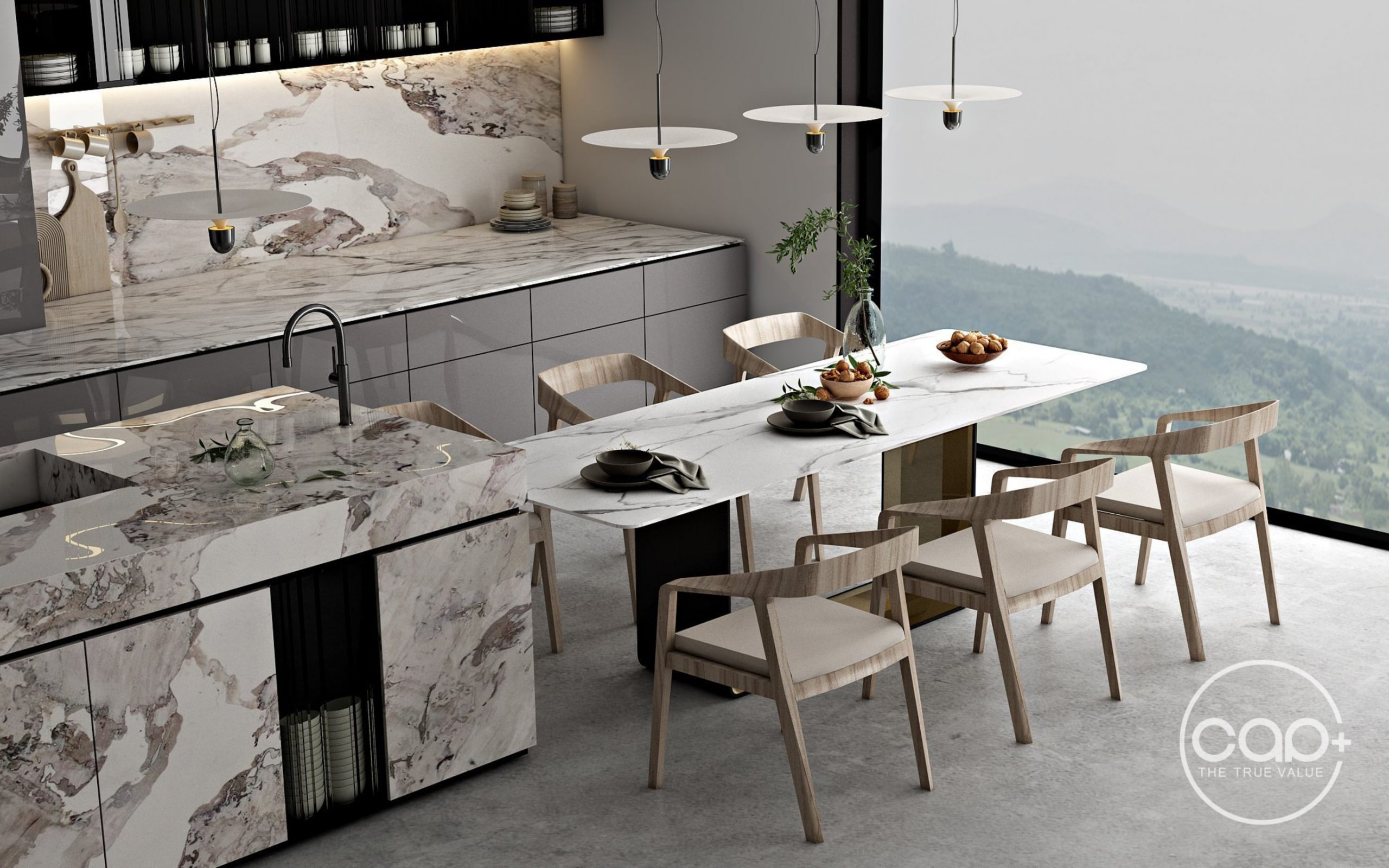 Most of these dining sets will have neutral colors, creating a feeling of relaxation and also easy to combine with other interior products, creating a highlight for your dining room. Compact table suitable for small spaces With a nice small kitchen with not too many members, the dining table is compact so that if your family has few members with a small and beautiful kitchen, you can still create your own personality for the space. The dining room has only one dining table with a minimalist design, just enough room to fit about 4-6 chairs. Gently coordinate with small decorations such as vases or mini plant pots on the table, so you have a simple dining room corner, with natural colors, close and friendly.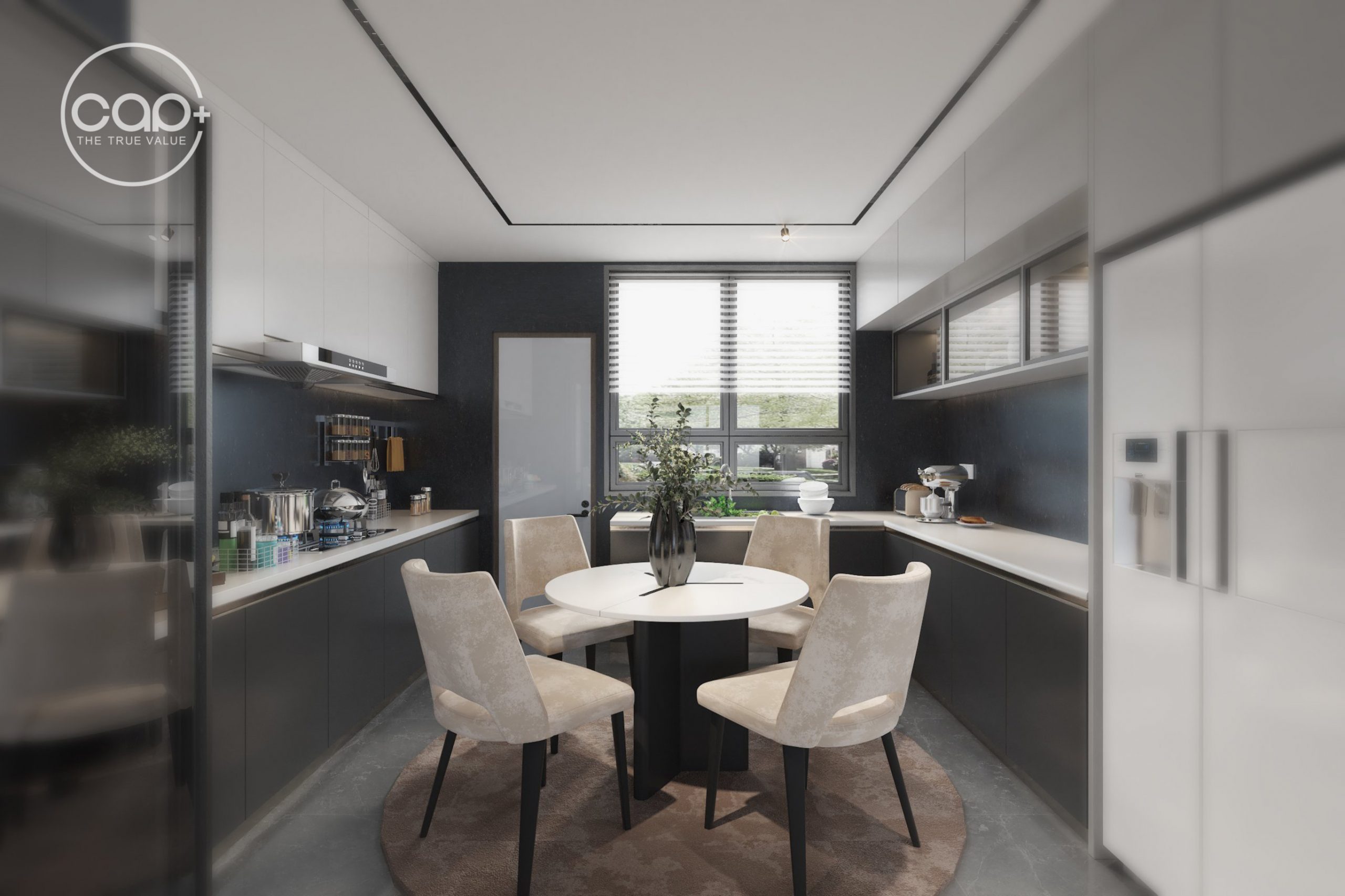 Create color contrast in the dining room
To create a contrast with the neutral color of the dining table, we can choose chairs with bright color cushions, creating a fresh and lively feeling for the small kitchen.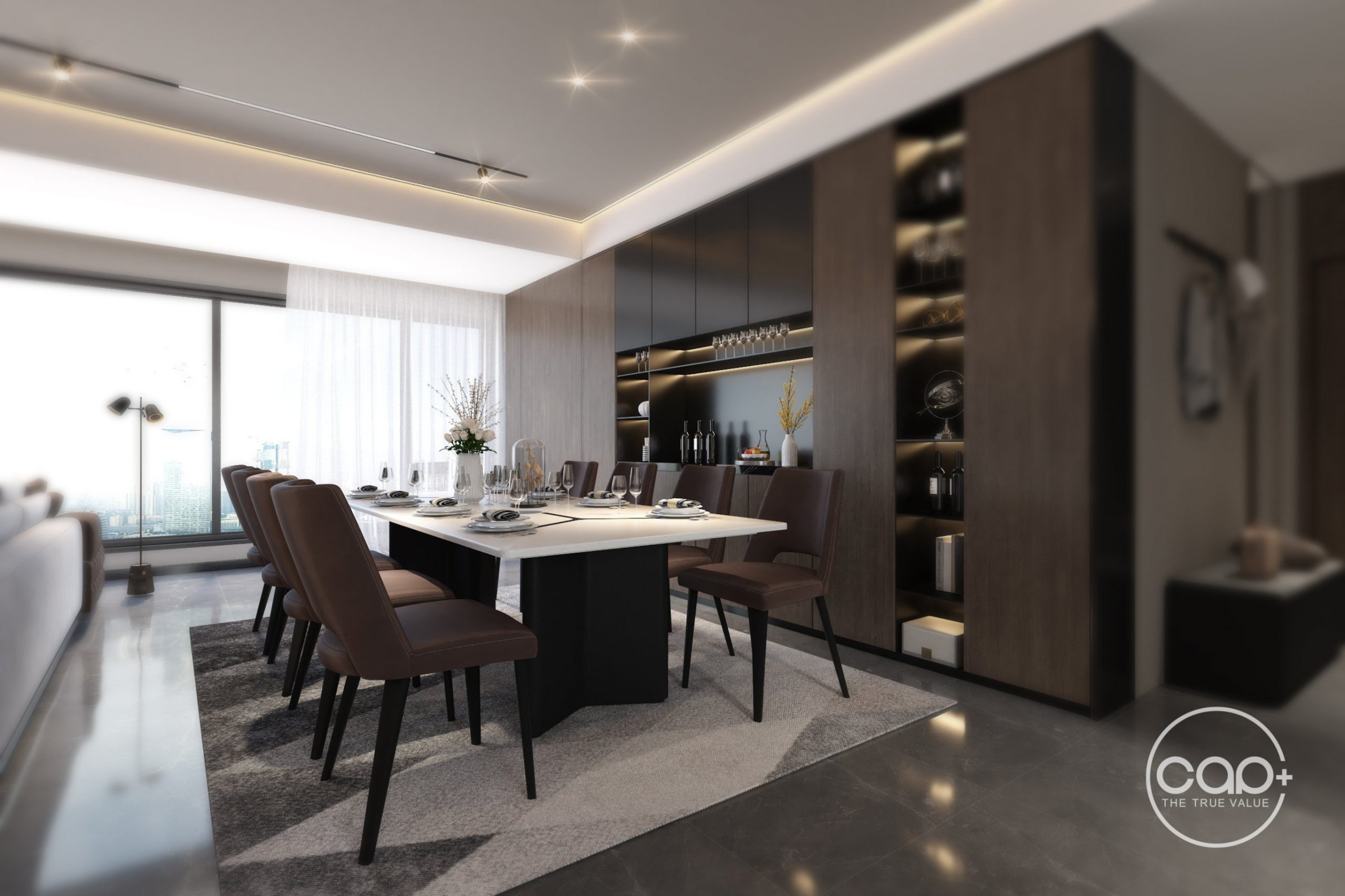 Hopefully with the suggestions from Capplus, you will have the best options for your dining room, bringing cozy and delicious meals. For more information, please contact hotline: 1800.4986 or visit website: www.capplus.vn